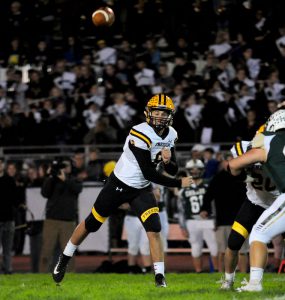 When Freedom gathered Monday to start prepping for Friday's game with Emmaus, coach Jason Roeder gave his players a big-picture update.
His message was direct — the Patriots have started championship-chasing season.
Freedom senior quarterback Jared Jenkins can't believe these days have arrived. His dad warned him three years ago his high school football career would fly by, and now he is on the verge of a Senior Night game the Patriots need to win as they pursue another EPC South title.