Home of Ram Pride! 
We are a proud Leader in Me school!

Our school mission is Learn, Lead, Connect, Grow!
Dr. Elizabeth Babbin, Principal
---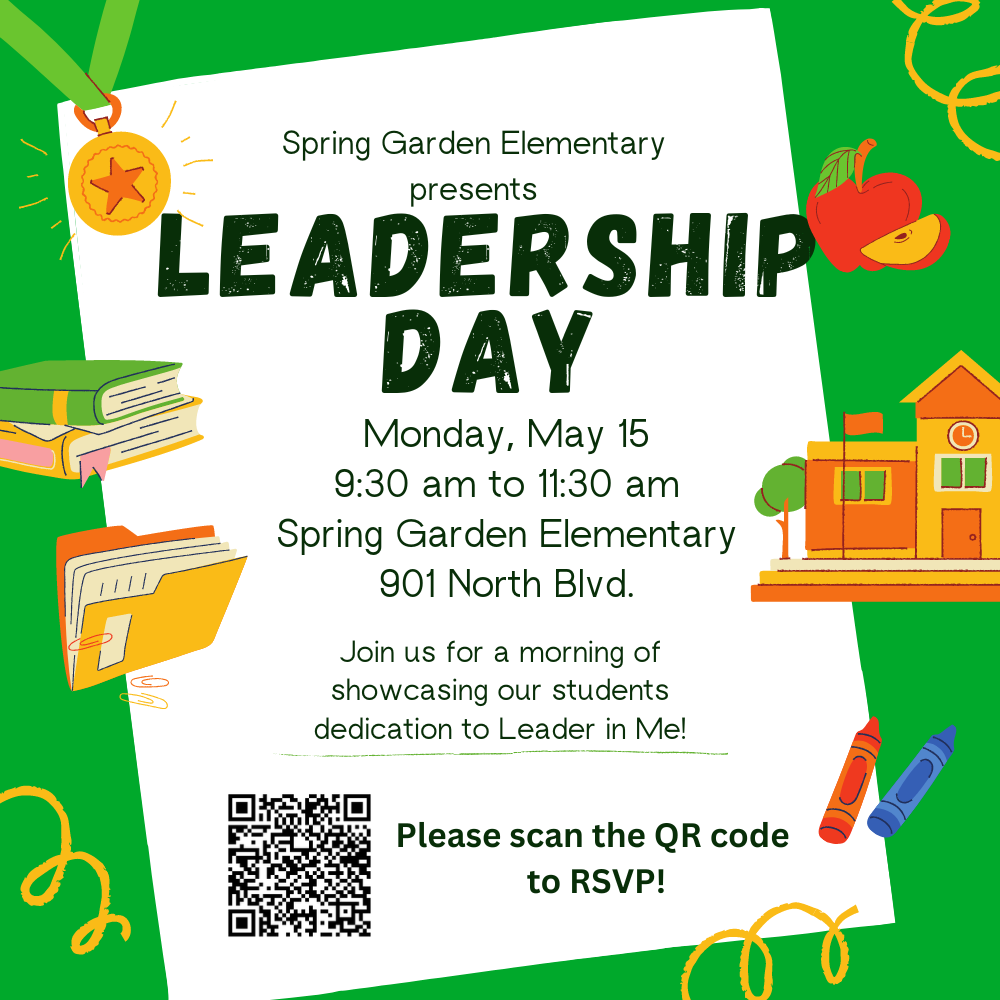 smore_newsletter (3)
Rambler Spring 2023 (2)

---
Supply lists:
---
Enjoy a brief introduction to our school!
---
Check out this link to a Morning Call article about Spring Garden and the Leader in Me program.
---

Spring Garden Elementary School has achieved Lighthouse status in the Leader in Me program! Congratulations to students and staff for their hard work to reach this goal!
Special thanks to the PBS 39 Focus TV show team for highlighting Spring Garden in their February episode. 
---