"Going the extra
MILE
to
M
otivate,
I
nspire,
L
ead, and
E
ncourage"

A warm welcome to Governor Wolf Elementary School's website. We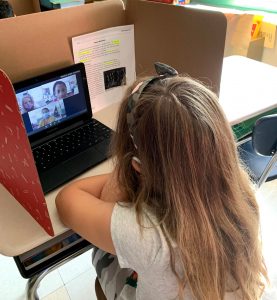 are proud to serve the local community and work closely with families to help our children develop both academically and socially within a happy and supportive learning environment.
Governor Wolf is proud to be a Leader In Me school! We believe in going the extra mile for every child and we promise to maintain high aspirations for all children. We foster a love of learning in an innovative, cooperative climate that empowers all students to be competent, productive, caring, and responsible leaders and citizens. We are proud of our building, our staff, our students, and our families who make up our school community.
Governor Wolf Elementary School is truly a neighborhood school. We are located in the northeast section of Bethlehem at 1920 Butztown Road. Governor Wolf is one of sixteen elementary schools in the Bethlehem Area School District. Grades range from kindergarten through fifth grade. Originally built in 1956,  the building was renovated and expanded in 1999.
* Please take a moment to visit the Bethlehem Area School District Youtube Channel.  Subscribe to be updated when new videos arrive and see what is going on in our amazing district!