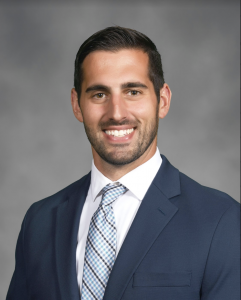 Dear William Penn Families:
Welcome to William Penn Elementary School! We are looking forward to an exciting and successful 2021-2022 school year! This handbook contains information to inform both students and families regarding the daily procedures of our school.
As we begin this new school year, our main priorities are:
1. Continue to provide a safe learning environment, with special attention to COVID-19 mitigation procedures as recommended by the CDS and Pennsylvania Department of Health
2. Support student academic growth following the disruption to education caused by the COVID-19 pandemic
3. Increased social and emotional learning opportunities for all students through our Leader In Me Framework and a new Positive Behavior Interventions and Supports (PBIS) system.
4. Promote strong attendance and school engagement following the disruption to education caused by the COVID-19 pandemic.
We hope that this handbook provides a clear understanding of our expectations and policies. Please keep this handbook in a place where you can refer to it as the need arises. We ask that you read the handbook thoroughly and refer to it when you have questions regarding any part of our schools operation. We also encourage you to reference the BASD Policy Manual for further details on district-wide policies. We ask for your cooperation so that we may provide your child and all students at William Penn the best experience possible.
Our staff at William Penn works extremely hard to deliver a quality education that we all can be proud of. Our handbook and policies are designed with high expectations for student learning and personal growth. We expect our students at William Penn to become independent thinkers who learn to read, collaborate, solve problems, and lead by example. Our teachers have high expectations for their students and deliver results. We strive to be a model community school. We believe that high expectations must be met with high levels of support, and that together we help our students achieve any goal.
On behalf of the faculty and staff, I would like to extend an invitation for you to visit our school, attend your child's programs, and become an active member of the Wildcat Family! Our school is shared by all in the community. If we can be of any assistance in answering your questions, we are just a phone call away.
Sincerely,
Joe Anthes
WPES Principal