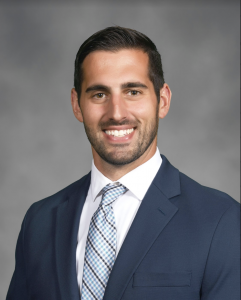 Dear William Penn Families,
Welcome to William Penn Elementary School! I am humbled and excited to serve as your child's principal and to lead such a dedicated staff of educators. We are excited to work with you in order to help your child be successful and reach their full potential.
Prior to becoming the principal of William Penn Elementary school, I served as the Assistant Principal of Broughal Middle School. During that time, I was also the Middle School Social Studies Coordinator for the Bethlehem Area School District. My experience in education as both an administrator and teacher ranges widely from the elementary level to secondary level. I believe that student success begins with positive student engagement and strong relationships during the elementary years. I look forward to being a part of this journey with you and your child, and to helping them grow, learn, and achieve.
I am inspired by the tremendous work that William Penn Elementary students and staff have done over the past few years, and look forward to continued growth and future accomplishments. Together, our school community will continue to provide our children with the highest quality education and foster their academic, social, and emotional growth. I look forward to meeting all of our families and working together to support our students.
Sincerely,
Joe Anthes
Principal, William Penn Elementary School