Ms. Laurie Sage
Principal
Dear Freedom Family,
My name is Laurie Sage, and I am excited to begin my second year as Principal of Freedom High School and my 20th year overall here. Last year was full of transitions and uncertainties with a sprinkling of normal routines and traditions mixed in.  This year, I look forward to all the activities, events, academics, and extracurriculars that make Freedom an amazing place to be.
I am ready to see you in the halls and classrooms of Freedom, performing in concerts, playing in sporting events, supporting your classmates, and reinvigorating our school community.
Best wishes for a healthy and successful school year.
Ms. Laurie Sage
Ms. Kilpatrick x53901 – jkilpatrick@basdschools.org
Ms. Nelson x53902 – cnelson@basdschools.org
Secretaries to the Principal
---
Mrs. Amanda Miranda
Assistant Principal for Curriculum + Instruction
Hi Freedom Family Members,
My name is Amanda Miranda, and I am the assistant principal for Curriculum and Instruction at FHS. This is my second year in this role, but this marks the start of my 10th year at Freedom High School, as I was formerly a member of the English department. Prior to my time at Freedom, I taught in the Allentown School District and the School District of Philadelphia.

As the building's curriculum and instruction administrator, I work on curriculum evaluation and development, course selection and scheduling, and state testing implementation. At the heart of my role, I am fully invested in all matters related to teaching and learning in the building. I work closely with staff members to ensure that our coursework strives to advance the district's mission of creating lifelong learners and productive citizens. Overall, I am confident in stating that Freedom High School has an amazing faculty who all work tirelessly for our students. 

I am located in Office 106, and please feel free to reach out at any time. Best wishes for a wonderful school year! 
Mrs. Hahalis x53971 – shahalis@basdschools.org
Secretary to Mrs. Miranda 
---
Assistant Principals
Mr. Michael DiBilio (A-E)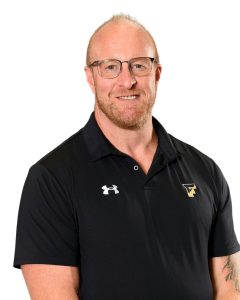 My name is Mike DiBilio, and the 2022-2023 school year marks my 30th year in education, and my 16th year as an Assistant Principal at Freedom High School. Prior to coming to Freedom I was a Spanish teacher, basketball coach, and department head at Pocono Mountain High School East, and a Spanish teacher and Assistant Principal at Stroudsburg School High School. I am extremely proud to serve the students, families, and community at FHS and in the Bethlehem Area School Districts. I truly believe that no district compares to ours in terms of the academics we provide, and the community connections and partnerships we have cultivated to help support the needs of the whole child. The diversity of the Bethlehem community, and specifically that of Freedom High School is what makes working as an educator in the Bethlehem Area School District a most rewarding experience. 
As one of three Student Service Center (SSC) Administrators, I am responsible for all students in Grades 9 through 2 with the last name A-E. While one of my responsibilities includes discipline, the scope of my position is much broader.  I lead my SSC's Student Assistance Program (SAP) team, used to help students struggling with a wide variety of barriers; I am a member of our school-wide SAP Team; I am part of our district-wide Literacy Leadership team; I am also responsible for anything associated with grading for all of our nearly 1800 students. 
In my free time I love working outdoors, building things, and spending many evenings on my deck listening to music and spending time with my family and dogs.
The Assistant Principal's Suite is in Office 101. My administrative assistant is Mrs. Liz Dejesus who is fluent in Spanish and English. Both she and I can be reached at 610-867-5843, extension 53914.
I look forward to a great, post-COVID 2022-2023 school year, and I wish you all success in all you do. 
Mr. DiBilio
---
Mr. Mark Sawicki (F-O)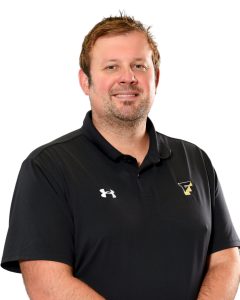 Hello Freedom Family! My name is Mr. Mark Sawicki and I am one of the three Student Service Center (SSC)  administrators here at Freedom High School. I am entering my 19th year of education within the Bethlehem Area School District. I started my career as a Social Studies teacher at Broughal Middle School and then went on to Administration as an Assistant Principal at East Hills Middle School, Northeast Middle School, and now currently at Freedom High School. I work with students & families with the last names beginning with the letters F through O. Some of my responsibilities include working with students in regards to scheduling, discipline, and community building. I do my best to work with students & families with an eye on equity and restorative practices to help students reach their full potential. I am also a member of our school wide SAP team as well as the lead administrator that focuses on safety procedures & protocols for our building. I also work closely with our guidance staff, specifically Mr. Lynde, Mrs. Werkheiser, and Mrs. McMichael.
I am located in Office 101 and please reach out if you have any questions or concerns regarding your child/children at 610-867-5843. I wish nothing but the best for all our students & families for this upcoming school year!
Go Pates! 
Mr. Sawicki
---
Mrs. Robin Alozie (P-Z)
Greetings, Freedom Family! My name is Robin Alozie, and this 2022-2023 school year marks my 12th year in Education, 8th year in Bethlehem Area School District, and Year 2 as an administrator and assistant principal here at Freedom. I am #BuiltByBethlehem, and I truly believe in the value of having an education and the power in community. Education is the one thing that once you have it, NOBODY can ever take it away from you. I believe it should be prioritized as much as food and water or safety and belonging. I love serving my community, and what our district values along with our Bethlehem community:  Dignity, Equity, and Academic Excellence. So, being able to be here to support students, families, as well as faculty and staff, is an honor and privilege that I do not take lightly or for granted. 
As a Student Service Center (SSC) Assistant Principal, working with all students with last names starting with P-Z out of Office 101, I am here to support students from their 8th grade transition planning up until graduation and if I am fortunate enough to, beyond them receiving that diploma. 
My passion for working with youth has provided me with leadership responsibilities that fall under Social Emotional learning (SEL) through Restorative Practices and Trauma Informed Care, as well as supporting both school wide and SSC level Student Assistance Program (SAP) teams, our Wellness Center staff, and Faculty/Staff who are working with our students daily. In addition to SEL, I am also here to help support academic/transition planning, logistics on getting to, from, and through the school building, and really anything that will both encourage and support a student's educational & life goals.
While I am passionate about community care (and you will definitely find me out and about helping others and enjoying our beautiful city), I do prioritize self care such as spending time with my family, listening to music/attending concerts, cooking, kayaking, and photography. 
Let's celebrate our successes and accomplishments, no matter how big or small…
Let's seek first to understand then to be understood (Habit #5)…
Let's restore relationships when harm is done, and move forward to make tomorrow better than today….
Let's strive for "Excellence In All Things"…
Let's go, Freedom Family!
~ Mrs. Alozie 
Mrs. DeJesus x53914 – edejesusalicea@basdschools.org
Secretary to the Assistant Principals 
---
Ms. Charmaine Aguilar
My name is Charmaine Aguilar, this is my 6th year in the Bethlehem School District. Prior to being on the administrative team, I also taught Spanish here at Freedom High School. Although I enjoyed my time working with students in the classroom, I am excited to start this new role. Within this new role I will be assisting with dual enrollment, restorative practices, and working alongside our three Student Service Center (SSC) Assistant Principals for student development and success.
Feel free to contact me with any questions I am located in office 106 or through caguilar@basdschools.org. 
---
Mr. Nathan Stannard
Athletic Director
Mr. Blouse x53951- mblouse@basdschools.org
Athletic Clerk