Dear Freedom Family,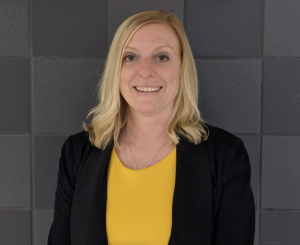 My name is Laurie Sage, and it is my distinct honor and privilege to introduce myself as the new principal of Freedom High School.   My dedication to this school, the staff, our students, and the Bethlehem community remains my top priority as I transition to this new role.  

The 2021-2022 school year marks my 19th year at Freedom, and as I transition to the role of principal, I will continue to build relationships with our students, staff, and community by being a positive, visible, and motivating presence.  I will use my strong and diverse background in curriculum to be an instructional leader; one who leads by example. My expectations for student achievement remain high as I believe all children can learn given the proper scaffolding, supports, and opportunities.  I will also operate through the lens of cultural competency, ensuring Freedom is a place of safety, understanding, and open-mindedness.

I look forward to seeing you in the halls and classrooms of Freedom, performing in concerts, playing in sporting events, supporting your classmates, and reinvigorating our school community.
Best wishes for a healthy and successful school year.

Ms. Laurie Sage
Past Principals of Freedom
Joseph J. McIntyre – (1967-1982). 15 years
Richard Jay – (1982-1999)
Anthony Villani – (1999-2003)
Frances Bentkowski (2003-2005)
Roger Washburn – (2005-2007)
Michael LaPorta – (2007 -2021)